From planning to presentation... the very best catering services.
Header like catering pages goes here.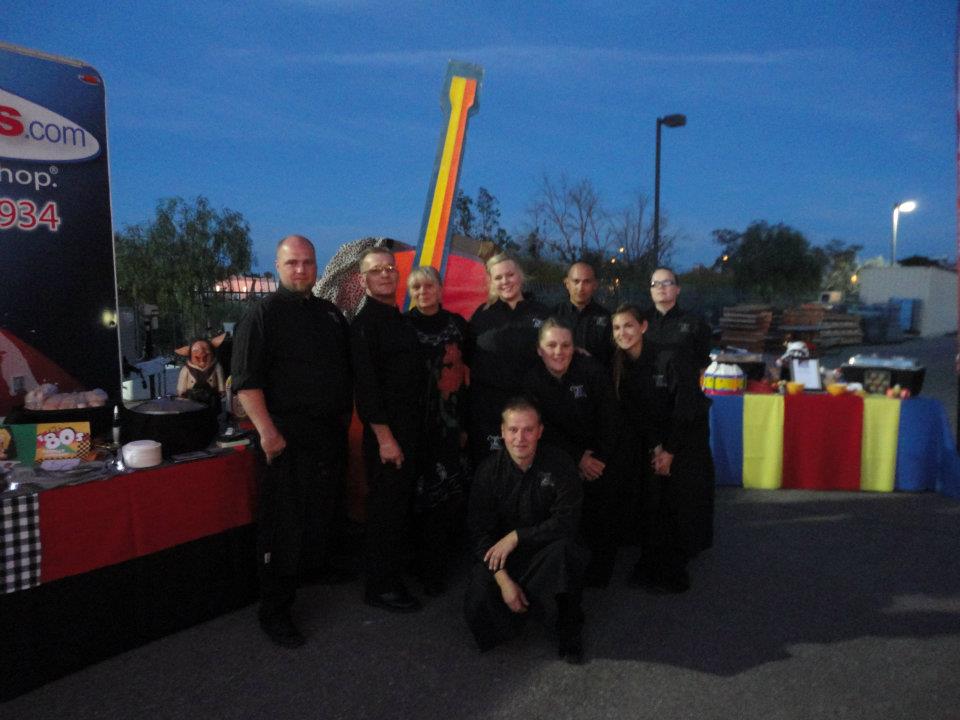 Dedicated Professionalism


Creative Catering is owned and operated by the husband and wife team of Bill and M.J. Essenmacher, and their three children, Keri, Billy, and Tasha are skilled Event Coordinators. Above all, the culinary brilliance of Creative Catering's Head Chef and the dedicated professionalism of our professional staff ensure that whether it's a small corporate breakfast or a sizeable grand event, our clients can always rely on Creative Catering to get it done in style.
Creative Catering handled our recent Celebration of Life with ease while still abiding by COVID restrictions. They coordinated the display colors to the floral arrangements we had. The food was fresh and absolutely delicious! Everything was handled so professionally!
Janna
We selected them to use for an in-house breakfast for Administrative Professionals Day and they worked very well with the budget and were quite prompt. They also set up a beautiful presentation and the food was delicious. 
Naomi
MJ and her staff were fantastic to work with. They catered our event of approximately 150 people. The food got rave reviews from everyone in attendance. The presentation was as superb as the food was good. The serving staff was professional and friendly. 
Steve
From the amazing food to the beautiful presentation & decorations it was just perfect. The icing on the cake was the awesome team that came to set up and serve...they all went above and beyond and even assisted our team. 
Stacy
With only two weeks notice MJ and family made my crazy dream a reality!! Super Bowl Birthday party turned surprise wedding! They were challenged with this wild event but took it to the next level with so many fun touches, love and support! 
Marjorie

Terms, Policies, & Conditions
Do you require a deposit?
A required deposit  must be remitted at least one week prior to the event.  Payment of any remaining balances is due immediately upon completion of the event in question.
When do I finalize the number of guests?
Final guest guarantee must be remitted and menu selections confirmed at least one week prior to the event. 
Applicable sales taxes will be added to the total fees for all food and rental items.
Do you accept credit cards?
We accept most major charge cards and corporate accounts are welcomed.

What are your payment terms?
A 12% service charge will be added to any bill not paid in-full within 30 days of the event. Bills unpaid after 45 days will be subject to additional service charges.
What are your service charges?
Server(s): $35.00/hour per server, with a four hour minimum.
Event Coordinator/Chef(s): $40.00/hour per person, with a four hour minimum.
Buffet delivery, setup and pick-up: $50.00 minimum (includes serving ware, paper products, buffet linens and decorations).
Disposable deliveries: $35.00 minimum (includes serving ware and paper products).
What is the cancellation policy?
When a client cancels Creative Catering's services at one week or less prior to the scheduled event starting time, charges based on a percentage of the total event estimate will be incurred by the client according to the following terms:
Within 1 week: 15%
Within 48 hours: 50%
Within 24 hours: 75%
Before and After Hour Charges
Any delivery or served event starting before 9am or after 5pm will incur additional fees.