Our ready-to-go menus look and taste customized for your event!
Creative Catering Corporation has one of the most diverse and comprehensive menu selections available. The menus shown here are merely examples…we can provide just about anything you might require. Please contact us to discuss your custom or specialized menu requirements.
We are here to help provide you with affordable breakfast menu options for an event or business meeting. Choices include Continental, European, Classic and Chef Stations.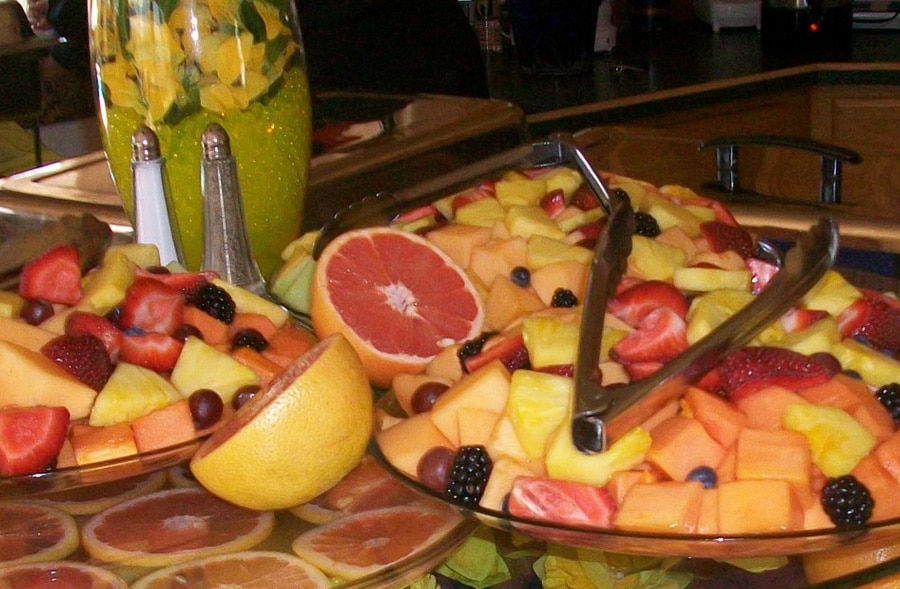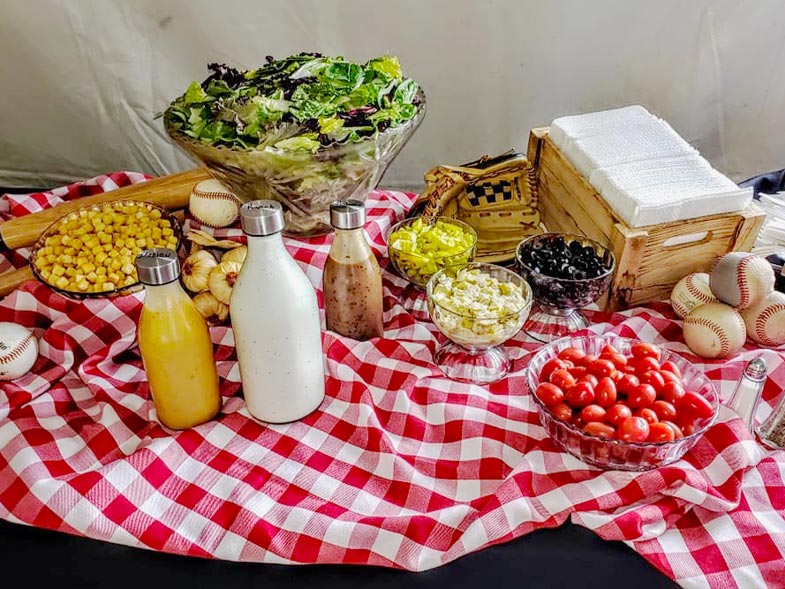 Corporate Lunch Catering to Box Lunches – whether you are looking for a light lunch or a substantial lunch menu, we have a variety of choices from entrees, sandwiches, salads, and sides.
We offer a variety of customizable Catering Dinner Menu options perfect for any size occasion including corporate retreats, cocktail parties, or weddings.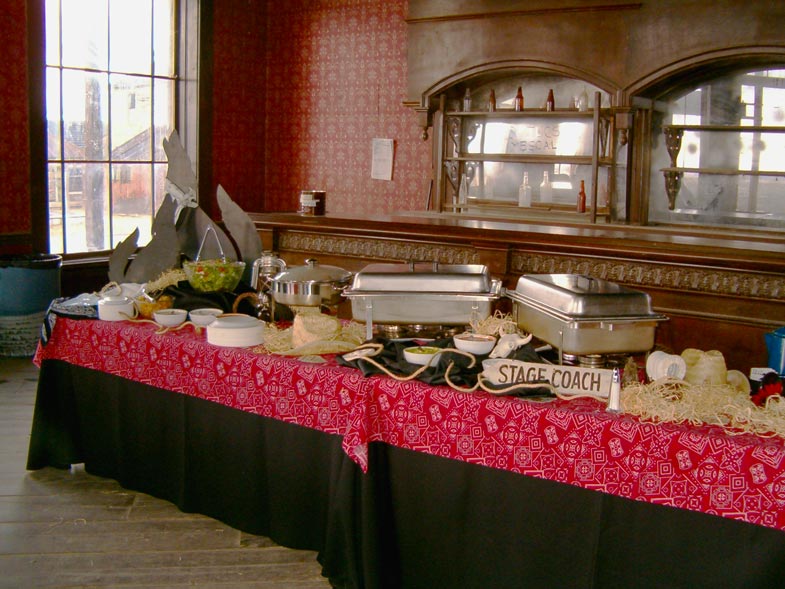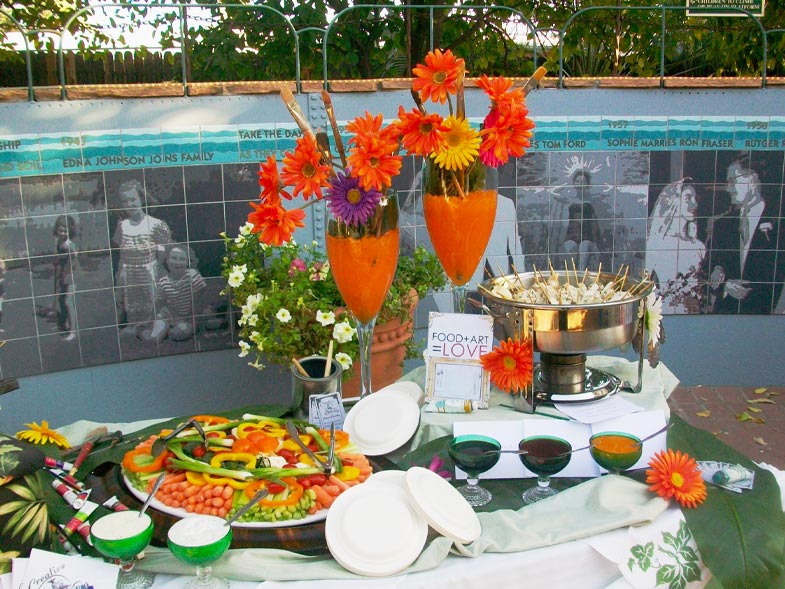 Rather than the same old traditional buffet, get Creative! Our exclusive "Creative Chef Action Stations" will delight the most discriminating guests at your special event with a sumptuous variety of styles and tastes served by our expert staff.
Choose from our delicious selections of bite-sized hors d'oeuvres ideal for a light dinner or evening event.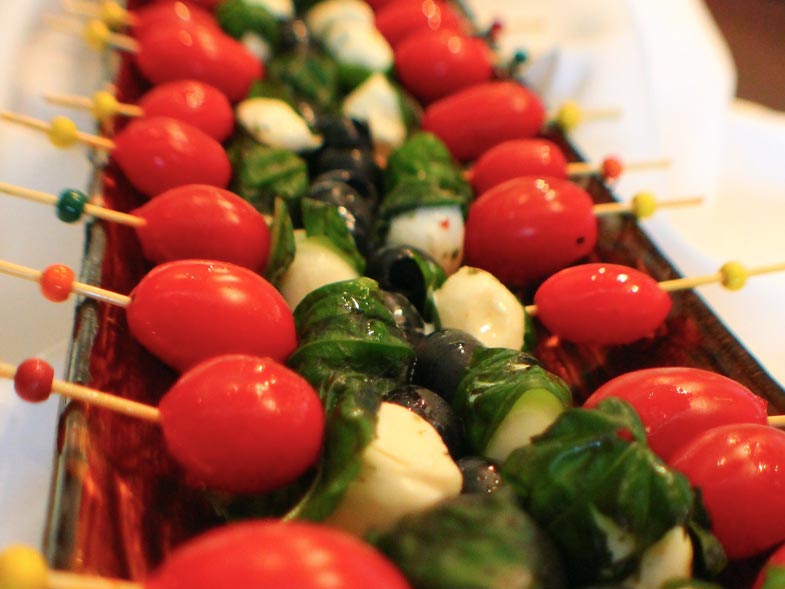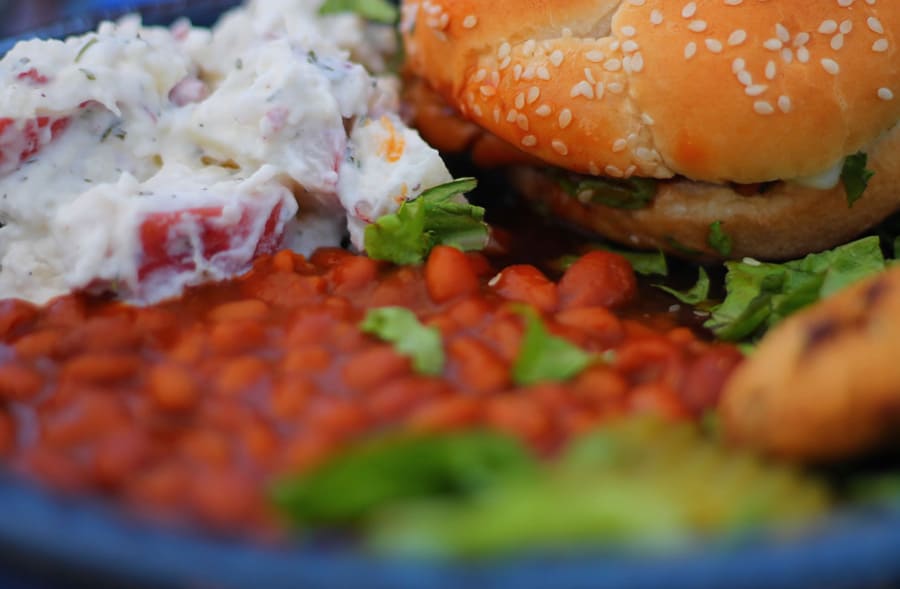 Add a little something extra to your catered meal with a wide selection of sides! Our tasty side dish options help you round out each plate as you plan.
Desserts – a perfect end to a meal – cookies, cakes, and bite sized treats which cater to your tongue and tummy. Don't forget the drinks!